If you manage your cash successfully, you and your inheritors can lead a good life for numerous years. However, the instant you claim that prize, a lot of parasites will surround you, who desire a large share of those winnings.
If you previously lacked good cash habits, you might quickly cause your downfall by misusing your money within no time.
According to The New York Lottery spokeswoman Carolyn Hapeman, the initial preventive measure you should take is signing the ticket at the back.
She explains that a lottery ticket presents a bearer instrument, signifying that any person who signs the ticket and submits an image ID can claim the prize.
Therefore, in case the ticket does not have your signature, and it is blown out of your hand as you await a bus, or if you are in a pub and show it to a friend then forget it on the counter by mistake, you cannot access the fortune.
Below are some steps to assist you to keep away from more risks. Many of them are effective where other winnings are also concerned, for instance with unexpected riches attained from an inheritance or selling a business.
---
You may also like to read:
How to Buy USA Powerball Tickets Online:


Many people are glad to spend money on an online lottery ticket because it is an excellent opportunity to win a few million. If you compare this amount with a future gain, it is a small fee. Read more…
---
Precautions to Take After Winning
1. Do Not reveal your identity if this is allowed in your state
After people discover that you have all of a sudden become rich, you are going to be harassed with appeals for donations from everyone, such as buddies and relatives, charities and of course, all the financial 'professionals' who shall be seeking your business.
Therefore, find out state regulations to confirm whether it is possible for you to avoid each of them, by hiding your identity.
Regulations on winner identification are different for each state. For instance, in New York, the names of the winners are a public record. In other places, you can remain unidentified by forming a limited liability firm or trust to access the winnings, states a Pillar Financial Advisors CPA, Beth C. Gamel (Waltham).
Gamel's client, who previously won a lottery took this step, and the prize was claimed by a lawyer on the trust's behalf. Remaining unidentified is possible in South Carolina as well.
From the drawing date, a period of between 180 days and a year is provided for claiming their prize and the area you purchased the ticket determines this. Therefore, get to know the state regulations and set up a strategy.
2. Consult a tax expert before you cash the ticket
Two options are available to you; you can obtain the prize cash in a lump sum, or it can be paid to you in 30 portions over 29 years as an annuity. In case of a payment of lump sum, you should instantly pay tax on the whole amount, states Michael A. Kirsh, a New York financial planner.
In regard to an annuity, taxes are only imposed on you as you obtain the payments. Individuals who experience challenges in managing their spending might choose the control of obtaining the cash as an annuity.
This kind of payout, however, presents other disadvantages, says Kirsh. It is advisable for you to make comparisons of the actual returns of the annuity with what you can generate by obtaining the cash as a lump amount, paying the taxes and investing the returns.
Another problem worth considering is whether obtaining an annuity will render your family poor, without the money to pay estate tax in case you die before the end of the 30-year phase,
states Kirsh.
In instances like these, normally, individuals purchase life policies to cater to the estate tax bill. (Additional, the FAQs section of Powerball indicates that it can provide cash as an annuity prize for a property).
From the period you claim your lottery prize, 60 days are provided to you to learn the advantages and disadvantages. In the course of this period, request advisors to do the mathematics and assist you to decide an ideal kind of payment for you.
3. Do not make impulsive lifestyle changes
Following your lottery win, you should not take any dire action for the initial six months, such as giving up your work, purchasing a home in Europe, buying a lavish vehicle, or amassing many Birkin handbags. In the meantime, keep a fixed amount separate for luxuries; it is normal to desire to enjoy your fortune. Save the huge purchases for afterwards. For instance, you could rent a home near the area you were considering shifting to, before committing yourself further. If you require another vehicle, for now, purchase a cheaper one.
4. Settle each of your debts
The best way to invest is to settle debts. This may be a debt for mortgage or credit card. Regardless, your return rate is the same as the loan interest rate.
This is particularly true today, in regard to CDs and Treasury, which are moderately safe investments but provide poor profits. If you settle a debt of one dollar, this means your debt has reduced by one dollar. If you invest one dollar, it is not possible for you to be certain whether this will earn you a profit or loss.
5. Gather a legal and financial advisers team
Instead of hiring a team of advisors which another person has set up, he advises personally choosing your personal lawyer, investment advisor, and accountant and having them work jointly.
Interview every adviser carefully before talking about your circumstance. Analyze Financial Industry Regulatory broker records. For insurance agents and lawyers, check whether any complaints have been filed with authorities for state disciplinary.
If you reside in a small community and are unwilling to let attorneys there learn about your business, look for an expert in the closest major city.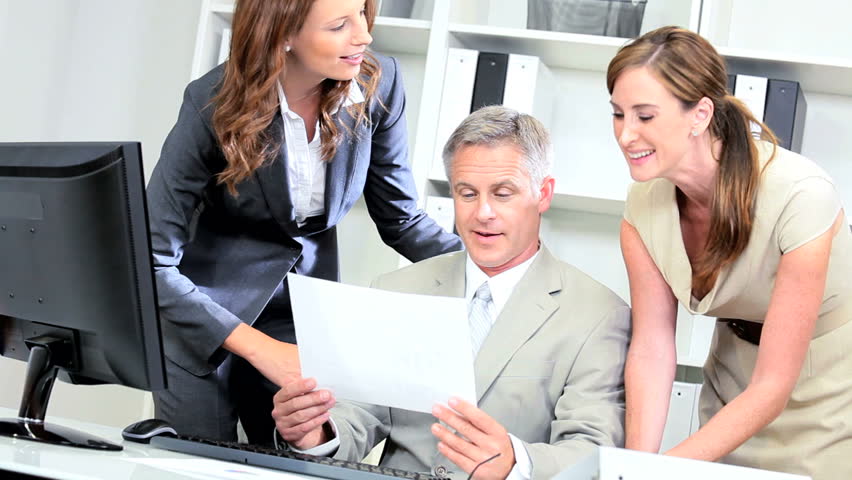 Names are available on martindale.com, which is a national attorneys' directory; here, you can conduct a search by region or place of practice. The American College of Trust and Estate Counsel provides a team of trust and estate lawyers.
This means that the group you have set up shall work jointly as your board of directors. You can begin by requesting a fee-only advisor to create a financial strategy (long-term) and seeking the group's opinion on this.
After you have settled on a strategy, they can offer checks and balances on one another. You can request one of them to work as quarterback, managing the group work. That individual can also work as the 'protector' refusing requests from individuals or organizations for donations you do not wish to make.
6. Make Humble Investments
It is very advisable to begin investing the cash in secure, short-term investments and not using it at all even in the initial six months. Afterwards, request your advisers to set up an investment portfolio split 50-50 between equities like stocks and fixed income such as bonds. Do not make any investments that you cannot comprehend or sound fraudulent.
7. Adhere to a Budget
This particularly applies if you are not used to having huge amounts of cash. Discipline may be required to save your winnings and not spend aimlessly. A method of controlling yourself is just to use revenue, not principal.
In the investment world today, especially, a lot of principal is needed to provide revenue, and after you begin using capital, this makes the principal get finished fast.
8. Take measures to secure assets
Individuals who are very rich should avoid letting creditors take their assets. This is inclusive of each person such as bitter spouses and ex-spouses as well as individuals who win charges against you. It is wise to make sure that you are not gullible.
An ideal shield is setting up numerous barriers that make it challenging or even impossible for creditors to access your cash and possessions.
These asset protection strategies as they are termed can vary from depending on state-law exclusions to forming numerous barricades via the utilization of trusts, limited liability firms, and limited family partnerships. Depending on numerous plans might be possible, either independently or as one with each another.
9. Plan generous handouts
You can balance one of the extra revenue from your lottery fortune (or the annuity payments if you obtain it in this manner) with a yearly charitable deduction.
For contributions to a public charity, donors qualify for an income tax deduction of even 50% of AGI (adjusted gross income) for money donations and even 30% for contributions of other appreciated assets held for 12 months and more.
If you obtain the prize of $1 billion in a lump sum and cannot make up your mind between now and the end of the year, which aid organizations to assist, it may be wise to think of a donor-advised fund.
Through a donor-advised fund, it is possible for you to make a charitable contribution this year then claim a federal tax deduction for your final contribution but put off suggestions about the charities that should obtain grants from the account until later.
10. Analyze your estate strategy
If you have unexpectedly become rich through your winnings, this might be the first time strategizing for estate tax may be necessary for you. The tax law for 2012 provides more adaptability, compared to previously.
From 2016, everyone has a limit of $5.45 million on tax-free transfers. This is applicable during your existence, after your demise or a mixture of these two. Therefore, if you wish to give some of your riches to family and buddies, this is the best time to do it.